REUNION OF EPISCOPAL CONFERENCES OF WEST AFRICA
IN FIDE ET CARITATE
MEMBERS
RECOWA CERAO includes 11 episcopal conferences spread over the 16 countries of West Africa
ABOUT US
RECOWA is an acronym for Regional Episcopal Conference of West Africa, while CERAO is the French and Portuguese acronym for Conference Episcopale Regionale de l'Afrique de l'Ouest/ Conferencia Episcopal Regional da Africa Ocidental. 
OUR NEWS
RECOWA CERAO has its information site dedicated to the news of the West African and international church
ASSEMBLIES
Our reflections in our meetings are based on the life of the Church in West Africa. These are the occasions during which the bishops take resolutions for the advancement of the Church.
MESSAGES
The messages are addressed to the Christian populations though not after every assembly.
RESOLUTIONS
The resolutions are the firm decisions taken by the bishops of RECOWA CERAO to improve the experience of the faithful in the face of current territorial situations.
EVANGELIZATION
The primary role of RECOWA-CERAO is to spread the Gospel of Christ through the union of bishops which reflects the disciples around Christ. the aim is also to speak with one voice for the Church within the West African sub-region
 Our Mission & Vision
Our vision and mission is to help connect people of West Africa to faith
 Our eminent Bishops recognized the need for the Church in West Africa to transcend linguistic barriers inherited from colonization in order to speak with one voice on both State and Church matters. They recognized the need to come together as a people, join forces and pull resources together for a consolidated pastoral program in the West African Region. Against this background, they began a process to form one single Episcopal Association that will bring all bishops of West Africa on one platform to speak with one voice. Through concerted efforts of great sons of West Africa like His Eminence Peter Cardinal Turkson, the light was shone and the efforts began bearing fruits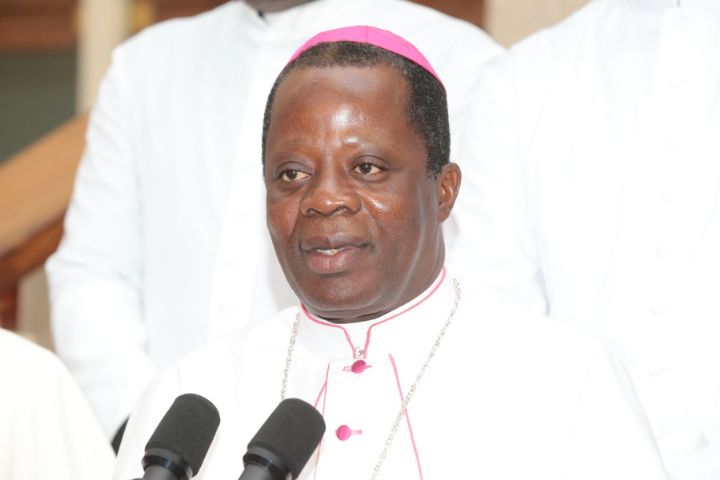 Bishop ALEXIS TOUABLI YOULO
President of RECOWA CERAO
FRATELLI TUTTI
"FRATELLI TUTTI". With these words, Saint Francis of Assisi addressed his brothers and sisters and proposed to them a way of life marked by the flavour of the Gospel. Of the counsels Francis offered, I would like to select the one in which he calls for a love that transcends the barriers of geography and distance, and declares blessed all those who love their brother as much "when he is far away from him as well as when he is with him".
Read More
Churge Blog
The Latest News & Updates
Welcome to WordPress. This is your first post. Edit or delete it, then start writing!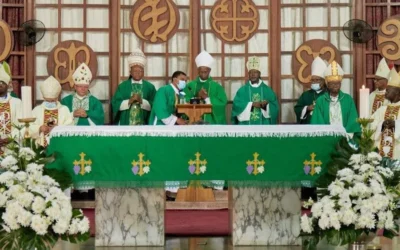 La 19ème Assemblée plénière du Symposium des Conférences Episcopales d'Afrique et de Madagascar (SCEAM)s'est tenue du 25 juillet au 1er août à Accra, Ghana autour du thème : « Appropriation du SCEAM : sécurité et migration en Afrique et dans les îles ». Les...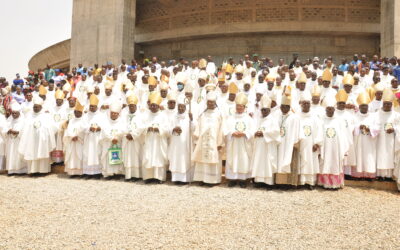 1.  Ouverture Nous, Evêques catholiques des 16 pays de la sous-région de l'Afrique de l'Ouest, composant la Réunion des Conférences Episcopales d'Afrique de l'Ouest (RECOWA/CERAO), avons tenu notre 4ème Assemblée Générale au Secrétariat de la Conférence Episcopale du...